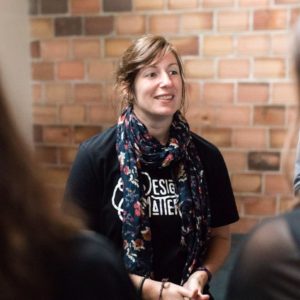 If you're reading this and wondering if I can help, then maybe:
You're an entrepreneur looking to establish your business online and stand out within your industry
You're a small business owner who is looking to level up your website from DIY to pretty awesome
You've been in business a couple of years and are looking to attract the right audience more effectively
If so, you've come to the right place!
---
Just want to say that I REALLY love what you've done with my site – that was what I wanted originally.
Thank you sooo much!
---
Meet Lucy
Hello! I'm the developer and designer behind Lucy Woodman Web Design Co. While I do sometimes collaborate with others, it's mostly just me over here taking care of business.
My job is to clear away the clutter and create focus, with a beautiful design that connects you with your audience.
I love to work with compassionate people. People who strive to make a difference in the world, no matter how small. My clients range from funeral directors to yoga instructors, all of which run their businesses with their customer's needs at the forefront.
My company was started in August 2013, with a break in 2015, and has been continually growing throughout. Though I've been designing much longer than this, and developing even longer – I think I wrote my first line of code waaay back in 2000!
Aside from my work, I'm proudly married to a very bearded Namibian and a mother of two. We are currently living in beautiful East Sussex, England, where I love to create as much as possible; with food, with yarn or with brush pens. My other loves include organising things, natural movement, and online gaming with the hubs.
Me and Major Beard – The love of my life, source of constant support and SuperDad to our two little ones.
---
My values
Transparency
Nothing but honest design
Compassion
Putting myself in your shoes
Organisation
Planning and lists
Quality
Over quantity
Evolve
Never stop learning